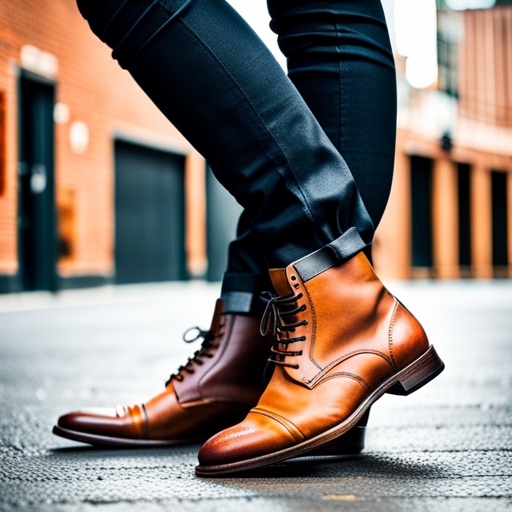 10 Stylish Shoelace Ideas to Elevate Your Shoe Game
Shoelaces might seem like a small and insignificant part of your outfit, but they can actually make a huge impact on your overall style. Gone are the days where shoelaces were merely functional; now they can be a statement accessory that elevates your shoe game to a whole new level. Whether you're looking to add a pop of color or a touch of sophistication, here are 10 stylish shoelace ideas to help you step up your footwear fashion.
1. Colorful Contrast
One of the easiest ways to inject some style into your shoes is by choosing contrasting shoelaces. If you have a pair of plain black or white sneakers, try lacing them up with vibrant neon shoelaces. The contrasting colors will instantly catch the eye and give your shoes a fun and youthful look.
2. Patterned Playfulness
Ditch the plain laces and opt for ones with patterns or prints. From polka dots to stripes, these playful details can add a dash of personality to your shoes. Match the patterned laces with similar patterns on your socks or other accessories to create a cohesive and stylish look.
3. Metallic Magic
For a touch of glam, metallic shoelaces are the way to go. Gold, silver, or even rose gold laces can instantly upgrade your sneakers from casual to chic. Pair them with a monochromatic outfit to make your shoes the focal point, or wear them with an all-black ensemble for a sleek and modern look.
4. Leather Luxe
Leather shoelaces exude sophistication and add a premium touch to any pair of shoes. They work best with leather boots or dress shoes, giving them an extra layer of elegance. Opt for classic black or brown leather laces to keep it timeless and versatile.
5. Neon Vibes
Neon shoelaces are a fantastic choice if you want to make a bold statement. They are perfect for festivals, parties, or simply when you want to stand out from the crowd. Pair them with a neutral-colored shoe to ensure they become the focal point of your outfit.
6. Woven Wonders
If you're feeling crafty, try out some woven shoelaces to showcase your unique style. This technique allows you to create intricate patterns that will surely turn heads. Channel your creativity and experiment with different colors and weaving styles to make your shoes truly one-of-a-kind.
7. Tassel Trend
Tassel shoelaces bring a touch of bohemian flair to any pair of shoes. These fun and whimsical laces add movement and texture to your footwear, making them perfect for casual outings or music festivals. They pair well with sandals, espadrilles, or even loafers for a trendy twist.
8. Rainbow Bright
Who says you have to stick to one color? Rainbow shoelaces are a playful and cheerful addition to any shoe. They instantly transform a simple pair of sneakers into a vibrant and eye-catching statement piece. Embrace the colorful trend and let your shoes shine.
9. Velvet Elegance
Velvet shoelaces give a luxurious and elegant touch to your footwear. They are perfect for formal occasions or when you want to add a touch of sophistication to your outfit. Opt for deep jewel tones like burgundy or navy for a regal look that's sure to turn heads.
10. Monogram Magic
For a truly personalized touch, consider monogrammed shoelaces. These custom laces can feature your initials, a meaningful symbol, or even your favorite quote. They make your shoes even more special and can be a great conversation starter.
In conclusion, shoelaces are not to be overlooked when it comes to styling your shoes. With a wide range of colors, patterns, and materials available, they provide endless opportunities to express your personal style. So why settle for ordinary laces when you can have extraordinary ones? Upgrade your shoe game with these 10 stylish shoelace ideas and let your feet do the talking.
Recent Posts
How to Prolong the Lifespan of Your Favorite Leather ShoesLeather …

Creative Ways to Lace Up Your Shoes for a Stylish TwistWhen it com …

How to Extend the Lifespan of Your Favorite Pair of ShoesThere is …